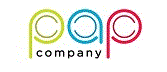 Address:

PAP Ohrid
Stiv Naumov bb
6000, Ohrid
Macedonia

Tel & fax:

+

389 46 265 771


+

389 46 265

615

Ø
ABOUT US
PAP Ohrid is trade and manufacturing company with more then 18 years of experience in the field of manufacturing light signboards and electronic products.


PAP company in its manufacturing program includes:
All kinds of light signboards (aluminium, plexiglass, PVC film, neon, LED, inox)
Digital clocks (time, date, temperature, seconds)
Electronic exchange rate displays
Electronic sport scoreboards
Electronic substitute - extra time displays (for football)
Electronic school ringing control
Electronic displays (moving message, monocolor graphic, threecolor graphic, fullcolor graphic)
Design and manufacturing Printed Circuit Boards (PCB)
Services:
Laser cutting of sheet metal and other sheet materials (inox, plexiglass, aluminium)
Services with CNC machine (engraving, cutting)
Printing in various formats on adhesive-back vinyl, banner, paper, film, tarpaulin, heat transfer paper
Waterjet cutting
For every customer PAP Ohrid offers photographing, design, manufacturing, delivery, installation and guaranty with quality service.
From technical point of view we have manufacturing department (hall) with 980 m2 and separate administrative department with 420 m2.
Manufacturing department is equipped with modern machines and tools for this type of production, with computerized preparation and design of the products.
Our team has architects, some of them with specialization of design, mechanical engineers, electrical engineers and engineers in computer science. Beside of them in the manufacturing process are included trained electrical and mechanical technicians who complete the final quality product.
Our motto Brightness in Your Business has been confirmed more then once.

Ø
ORGANISATION
PAP Ohrid is being organized in one-level management system
Administration
Commerce
Technical preparation and development
Manufacturing department
Quality control
Expedition

Gallery and location